This section contains 592 words
(approx. 2 pages at 300 words per page)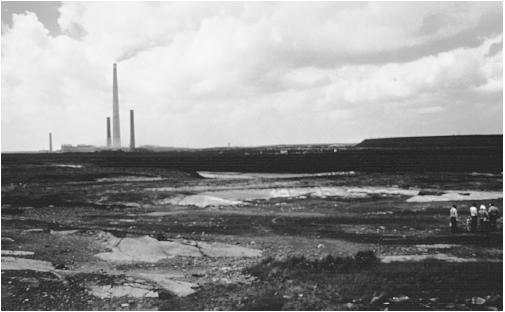 The town of Sudbury, Ontario, has been the site of a large metal mining and processing industry since the latter part of the nineteenth century. The principal metals that have been sought from the Sudbury mines are nickel and copper. Because of Sudbury's long history of mining and processing, it has sustained significant ecological damage and has provided scientists and environmentalists with a clear case study of the results.
Mining and processing companies headquartered at Sudbury began by using a processing technique that oxidized sulfide ores using roast beds, or heaps of ore piled upon wood. The heaps were ignited and left to smolder for several months, after which cooled metal concentrate was collected and shipped to a refinery for processing into...
This section contains 592 words
(approx. 2 pages at 300 words per page)