This section contains 573 words
(approx. 2 pages at 300 words per page)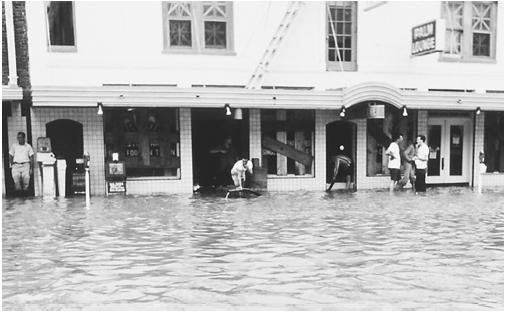 Technically, flooding occurs when the water level in any stream, river, bay, or lake rises above bank full. Bays may flood as the result of a tsunami or tidal wave induced by an earthquake or volcanic eruption; or as a result of a tidal storm surge caused by a hurricane or tropical storm moving inland. Streams, rivers and lakes may be flooded by high amounts of surface runoff resulting from widespread precipitation or rapid snow melt. On a smaller scale, flash floods due to extremely heavy precipitation occurring over a short period of time can flood streams, creeks, and low lying areas in a matter of a few hours. Thus, there are various temporal and spatial scales of flooding. Historical evidence suggests that flooding causes greater loss of life and property than any other natural...
This section contains 573 words
(approx. 2 pages at 300 words per page)