This section contains 5,309 words
(approx. 18 pages at 300 words per page)
SOURCE: An introduction to The Duchess of Malfi by John Webster, edited by John Russell Brown, 1623. Reprint by Cambridge, Mass.: Harvard University Press, 1964, pp. xvii-lix.
In the following excerpt, Brown discusses The Duchess of Malfi's structure, language, dramatic characterization, and moral perspective.
"I hold it, in these kind of Poems with that of Horace: Sapientia prima, stultitia caruisse; to bee free from those vices, which proceed from ignorance; of which I take it, this Play will ingeniously acquit it selfe."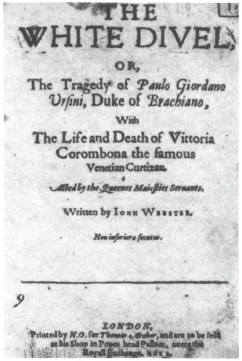 Webster's introduction to The Devil's Law Case will serve for his earlier tragedy. The Duchess is skilfully and meticulously contrived; like a Pygmalion's image, it has been almost killed by being cherished too much.
Structure
Artfully the characters have been made to reflect upon each other. Julia with the cardinal and Delio in Act II and with Bosola in...
This section contains 5,309 words
(approx. 18 pages at 300 words per page)