This section contains 6,457 words
(approx. 22 pages at 300 words per page)
SOURCE: "Treatment of Heretics," in Life and Writings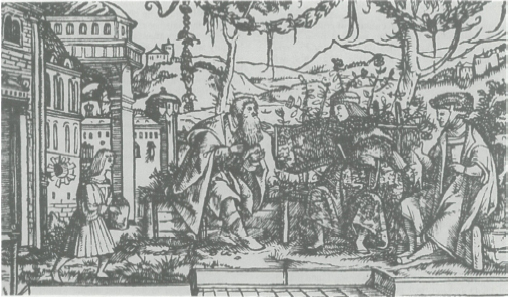 of Sir Thomas More, Lord Chancellor of England and Martyr Under Henry VIII, Burns & Oates, Ltd., 1891, pp. 253-72.
[In the following essay, Bridgett discusses More's views on the subject of heresy and addresses accusations that More hypocritcally abandoned the principles of religious tolerance advocated in his Utopia.]
In his epitaph More had designed and emphatically stated that he had been "troublesome to thieves, murderers, and heretics …."
We have seen Erasmus's commentary on these words. It is necessary, however, to study their force, not as apologists, but as historians. Whom does More designate as heretics? In what way did he trouble or "molest" them? In molesting them, did he contradict the principles he had laid down in his Utopia about toleration? Did he remain within, or did he go beyond the law as...
This section contains 6,457 words
(approx. 22 pages at 300 words per page)