This section contains 883 words
(approx. 3 pages at 300 words per page)
SOURCE: A review of Twelfth Night in Plays and Players, Vol. 18, No. 1, October 1970, pp. 47-9.
A Freak Thunderstorm on the second night of the London showing of John Barton's revival of Twelfth Night at least ensured one experienced the production in a way denied the many enthusiasts who had queued to see it at last year's Stratford-on-Avon season. And if they think they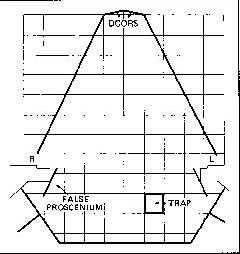 were fortunate not to have to sit in the Aldwych with empty ice cream cartons bobbing like miniature gondolas around their damp feet, as Malvolio (Donald Sinden) stood, fearful of being electrocuted, waist deep in the water engulfing his pit, then all I can say is they never had it so good.
At least, I doubt very much whether any of them found themselves being applauded at the end of the performance by the cast...
This section contains 883 words
(approx. 3 pages at 300 words per page)