This section contains 1,571 words
(approx. 6 pages at 300 words per page)
SOURCE: "Irving as Malvolio," in We Saw Him Act: A Symposium on the Art of Sir Henry Irving, edited by H. A. Saintsbury and Cecil Palmer, 1939. Reprint by Benjamin Blom, 1969, pp. 245-49.
Irving had far too strong a personality for Malvolio. To the best of my recollection his Malvolio was distinctly a gentleman, not a buffoon; he was dignified, not heavy. It was inconceivable that that commanding presence should be a mere steward. He looked like some great Spanish hidalgo—a painting of Velazquez; never could he have become the butt of his fellow-servants. For surely Malvolio graduated in the kitchen or the buttery; he is an old retainer,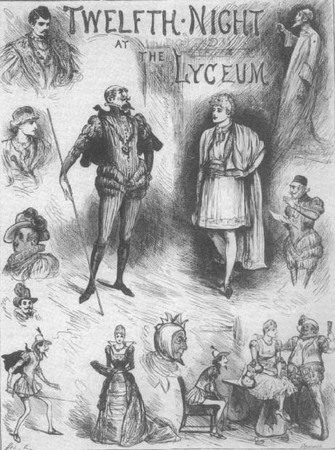 privileged as old servants are and abusing that privilege as so often they do, domineering over the rest of the staff till he provokes them...
This section contains 1,571 words
(approx. 6 pages at 300 words per page)