This section contains 9,688 words
(approx. 33 pages at 300 words per page)
SOURCE: "A Trick of the Light: Tom Stoppard's Hapgood and Postabsurdist Theater," in Around the Absurd: Essays on Modern and Postmodern Drama, edited by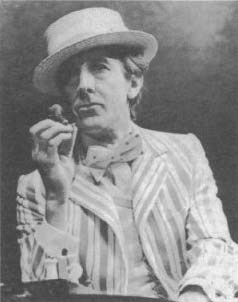 Enoch Brater and Ruby Cohn, The University of Michigan Press, 1990, pp. 175-201.
In this essay, Zeifman focuses on Hapgood to uncover a note of optimism which distinguishes Stoppard's plays from works by Samuel Beckett and other writers of absurdist drama.
In a 1974 interview with the editors of Theatre Quarterly, Tom Stoppard was questioned about the genesis of his playwriting career [Theatre Quarterly IV, No. 4, May-July 1974]. A Walk on the Water, written in 1960 (but not staged in England until 1968, as Enter a Free Man), was considered "an unusual kind of first play" by the interviewers, containing little that was "autobiographical or seminal." Stoppard responded:
I don't...
This section contains 9,688 words
(approx. 33 pages at 300 words per page)