This section contains 4,798 words
(approx. 16 pages at 300 words per page)
SOURCE: "Realism in The Merry Wives of Windsor," in Ball State University Forum, Vol. XXII, No. 1, Winter, 1981, pp. 52-9.
Below, Felheim and Traci argue that The Merry Wives of Windsor is a realistic comedy by examining the credibility of the play's characterization and language; and concluding that it cannot be considered a farce.
Ford: In love the heavens themselves do guide the state; Money buys lands, and wives are sold by fate.

(V. v. 229-30)1
At the conclusion of 2 Henry IV, the epilogue promises the audience: "If you be not too much cloyed with fat meat, our humble author will continue the story, with Sir John in it, and make you merry with fair Katharine of France" (ll. 26-29). In saving Fair Katharine for Henry V,2 where, if only in report, Falstaff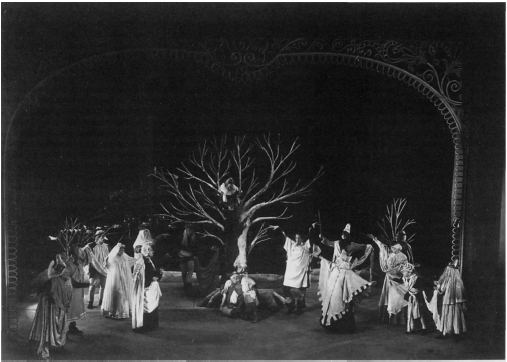 This section contains 4,798 words
(approx. 16 pages at 300 words per page)