This section contains 738 words
(approx. 3 pages at 300 words per page)
SOURCE: ";Fractured Tooth,"; in The New Yorker, Vol. XLIV, No. 4, March 17, 1973, pp. 92, 94.
Oliver began her career as an actor, writer, and producer and joined the New Yorker in 1948, becoming one of the magazine's theater critics in 1961. Here she praises Shepard's writing in The Tooth of Crime, despite the unusual staging the play received in a series of New York performances.
Sam Shepard, at around thirty, is one of the three or four most gifted playwrights alive. His The Tooth of Crime is so strong and vivid and funny mat it is not entirely over-whelmed—although it is surely scrambled—by its production at the Performing Garage. The play, like Mr. Shepard's wonderful The Unseen Hand, of several years ago, is a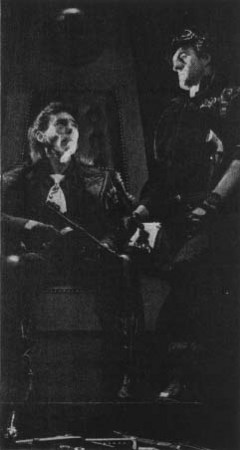 This section contains 738 words
(approx. 3 pages at 300 words per page)