This section contains 6,899 words
(approx. 23 pages at 300 words per page)
SOURCE: An introduction to Sam Shepard: Seven Plays, Bantam Books, 1981, pp. ix-xxv.
Gilman is an American critic, editor, and educator whose books include The Confusion of Realms (1969) and The Making of Modern Drama (1974). In the following essay, he outlines biographical and cultural influences on Shepard's work and finds that the search for identity is a central theme in the author's plays.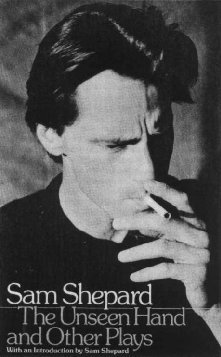 Not many critics would dispute the proposition that Sam Shepard is our most interesting and exciting American playwright.
Fewer, however, can articulate just where the interest and excitement lie. There is an extraordinarily limited and homogeneous vocabulary of critical writing about Shepard, a thin lexicon of both praise and detraction. Over and over one sees his work described as ";powerful";—";brutally"; or ";grimly"; or ";oddly"; powerful, but muscular beyond question. Again and again one hears...
This section contains 6,899 words
(approx. 23 pages at 300 words per page)