This section contains 5,009 words
(approx. 17 pages at 300 words per page)
SOURCE: "Gender Stereotypes in Madame Bovary," in Forum for Modem Language Studies, Vol. XXVIII, No. 2, April, 1992, pp. 130-9.
In the following essay, Williams discusses Flaubert's belief in the influence of cultural conditioning as a determinant of gender roles, pointing to motifs in Madame Bovary that illustrate the restricted and highly artificial role of women in a patriarchal society.
Madame Bovary was put on trial when it was first published largely on account of its intense critical interrogation of the assumptions that collectively make up the common-sense outlook on life in nineteenth-century France. The subversive force of the novel is directed most obviously against that cornerstone of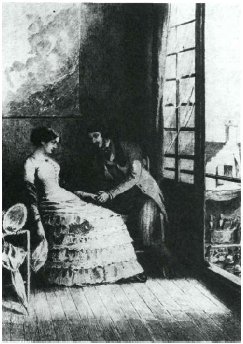 bourgeois society, marriage.
1
This subversion of the conventional view of marriage is, however, connected with a more fundamental attack upon another received idea, what, in a different context, has been described...
This section contains 5,009 words
(approx. 17 pages at 300 words per page)