This section contains 8,453 words
(approx. 29 pages at 300 words per page)
SOURCE: "'Jack Hath Not Jill': Failed Courtship in Lyly and Shakespeare," in Shakespeare Survey, Vol. 42, 1996, pp. 1-13.
[Here, Bevington compares Love's Labour's Lost to Lyly 's Sappho and Phao, maintaining that the play's contradictory portrayal of women—as objects of lust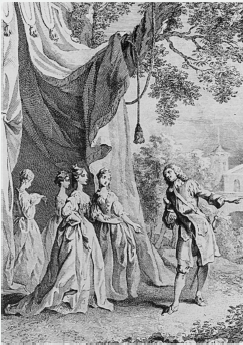 and of worship—leads to the characters ' unfulfilled desires and the play's unresolved ending.
]
I begin with two perceptions: first, the observation of Robert Y. Turner that English comedy did not really find a successful way to dramatize love in any psychological sense before Lyly began his career as a playwright, and second, that of Alfred Harbage and others that Love's Labour's Lost is the most Lylyan of Shakespeare's plays.1 The Lyly play that immediately invites attention in this regard is Sappho and Phao, written in 1584, since, like Shakespeare's Love's...
This section contains 8,453 words
(approx. 29 pages at 300 words per page)