This section contains 8,513 words
(approx. 29 pages at 300 words per page)
SOURCE: "Discourse of Occasion in Henry IV" in Cahiers Elisabethains, No. 37, April, 1990, pp. 27-42.
[In the essay that follows, Black analyzes the "comic discourse " in the Henry IV plays and argues that while discourse in Shakespeare's history plays is typically limited, the comedic elements in the conversations and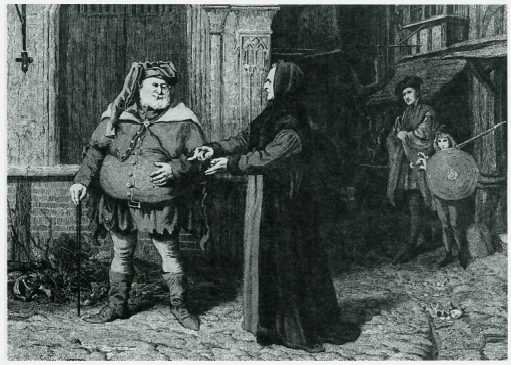 discussions (most notably those of Falstaff) in these two plays function as a means of revealing the themes of time and deferment.]
Keir Elam's analysis of Shakespeare's dramatic discourse leads him to propose that opening gambits vary artfully according to genre: "the comic incipit suggests an infinitely extendible continuity of speech . . . , the history play appears on the contrary to establish from the outset a sense of discursive limit and self-sufficiency." But Shakespeare's extensive use of comic techniques in Henry IV gives the play both...
This section contains 8,513 words
(approx. 29 pages at 300 words per page)