This section contains 3,157 words
(approx. 11 pages at 300 words per page)
SOURCE: "The Citizens in Philaster: Their Function and Significance," in Studies in Philology, Vol. XLIII, No. 1, January, 1946, pp. 203-12.
In the following essay Adkins regards Beaumont and Fletcher's treatment of the commons in Philaster as indicative of the "shifting political current" in the Jacobean period.
The aristocratic sympathies of Francis Beaumont and John Fletcher are a commonplace of criticism—sympathies derived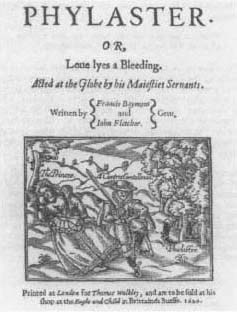 naturally from their gentle birth and fostered by the demands of a drama which under royal patronage was becoming increasingly restricted in subject-matter and audience. The purpose of this paper is not to dispute the dictum but to analyze
Philaster
as an exception which apparently has gone unnoticed, and to demonstrate that, even as an exception, the play is significant in showing the direction of the political winds in early seventeenth-century England.
In what may be called the political aspect...
This section contains 3,157 words
(approx. 11 pages at 300 words per page)