This section contains 7,871 words
(approx. 27 pages at 300 words per page)
SOURCE: "The Theatre of Edward Albee," in Tulane Drama Review, Vol. 9, No. 4, Summer 1965, pp. 19-40.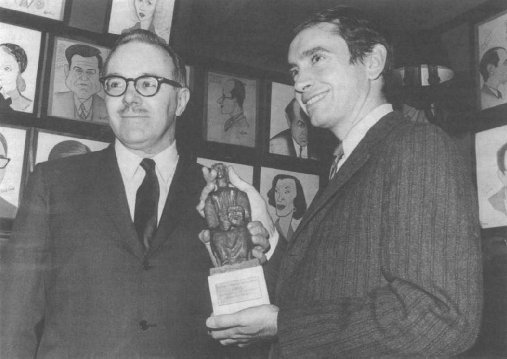 In the following essay, Boxandoli delineates standard devices, situations, and character types in Albee's plays, in an effort to define the "core of Albee's viewpoint."
Edward Albee's theatre continues to be controversial. The discussion centers around two questions: one has to do with truth, and the other with dramatic structure. The first runs as follows: is the image of human relations in America which Albee presents justifiable because it is in some sense realistic, or is his an essentially flawed and perverted point of view? The second is: are there valid grounds for the invented child in Who's Afraid of Virginia Woolf? and the confused events which lead to Julian's death in Tiny Alice, or is...
This section contains 7,871 words
(approx. 27 pages at 300 words per page)